Garden Sheds
Garden Sheds
Garden Sheds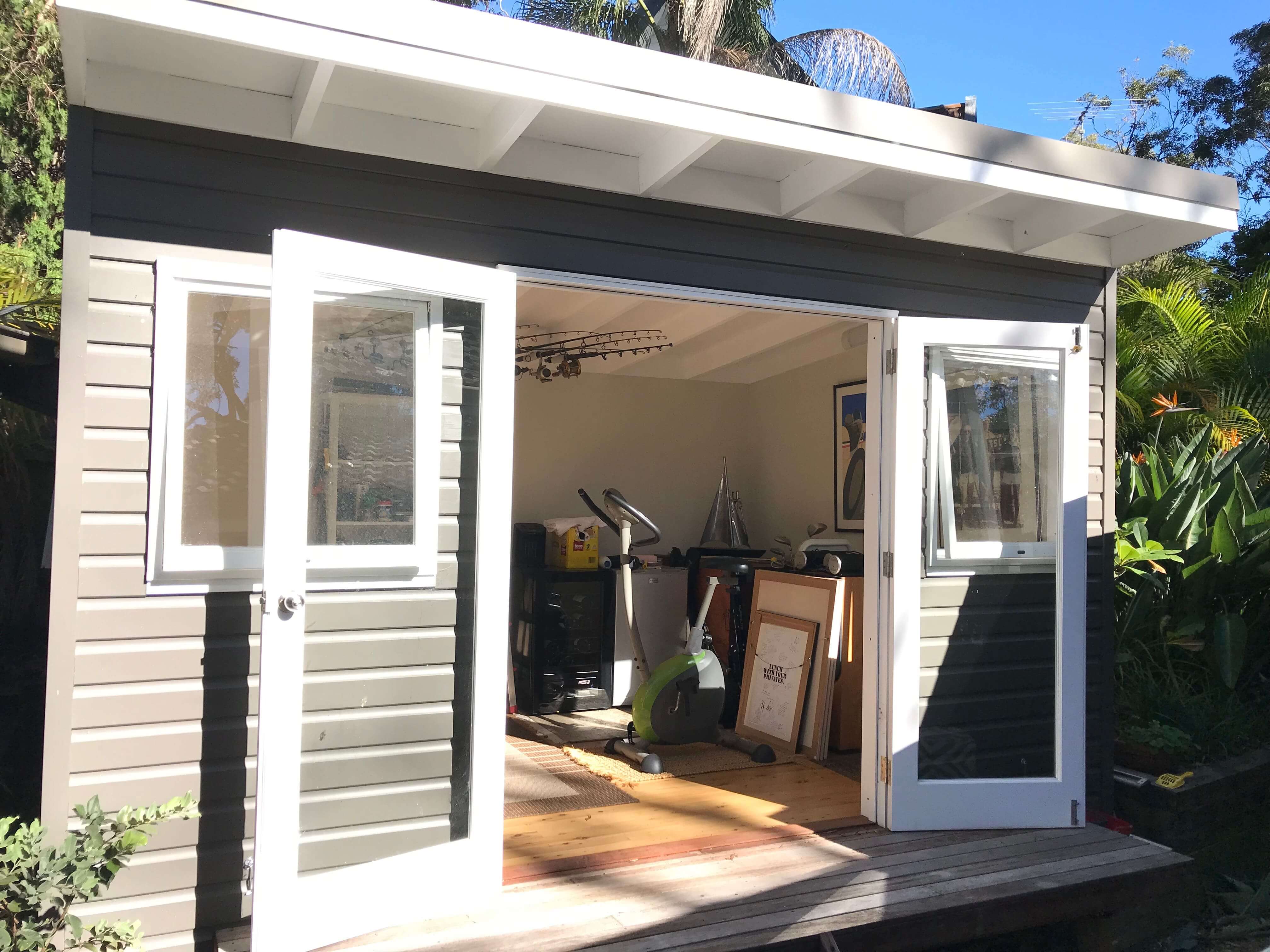 Garden Sheds
Garden Sheds
Garden Sheds
Garden Sheds
Our products are unrivalled in quality and attractiveness. Our range of garden cabanas, sheds, workshops and grand cubby houses are the perfect solution to the regular household problem of too little space.
Ideally designed for storage of treasured items, household goods, camping and sporting goods, artwork and keepsafe items and occasional use, our wide range of sheds have the added benefit of being designed to comply with NSW and ACT Planning Policy for Exempt Development. This eliminates the stressful requirement for preliminary planning and will save you $1000's on the project cost.
Our proud company has been operating successfully and has delivered over 800 projects since its commencement in 1976 and we have positioned ourselves as the premier supplier of Cabins and Cottages, Deluxe Garden Sheds, Cabanas, detached Garden Studios and flexible-use spaces in NSW and abroad.
We only use the best available materials in our products which have been rated for Australias vastly changing and harsh climate. Our standard materials are all termite and rot resistant and fully compliant with all Australian Standards and Construction Requirements of the Building Code of Australia. This all adds up to giving you peace of mind knowing that we do-it-once and we do-it-right. Examples of these materials are choices of Western Red Cedar or Weathertex cladding aluminium and timber windows and doors and capped in iconic Australian Colorbond corrugated iron roofing, in your choice of colour. Also to note is we can also construct to satisfy requirements for your location within Bushfire Prone Land which requires 5m separation between the dwelling house and a garden shed. These requirements can be easily satisfied through the use of Fibre Cement Cladding, metal windows and screens, hardwood structural timbers and the closing of small construction gaps to eliminate ember attack.
Standard Features
Treated pine stump piers set into mass concrete footings (proper solid foundations NOT flimsy posts standing on concrete pavers like others in the marketplace)
Treated pine subfloor frame with treated platform flooring
Treated pine decking and steps
Treated pine wall frame with proper bracing and tie-downs as per BCA
Dressed and Primed truss roof frame with smooth sheet ceiling lining
Dressed and primed verandah post, beam, and slatted privacy screen to end of the deck
Breatherfoil wall Sisalation
Blanket Roof insulation with attached Sisalation
Your choice of Colorbond Roofing and Gutters
Solid timber entry door with lock-set and stainless hinges (either white primed or clear stained)
2.1m wall frames with a cathedral roof for a greater feeling of space
Optional:
Additional wall heights
Galvanised pier system
Additional windows and doors
Dividing walls
Electrical fit-out
Internal linings
Wall-batt insulation
Internal architraves and skirting
Water tanks for collecting rainwater for the irrigation of gardens
These structures are designed for construction under Exempt Development Planning Controls and additionally, Backyard Cabins is able to construct a wider range of Cabins and Cottages utilising approval pathways of either a traditional Development Application (DA) through your local council or via a Complying Development Certificate (CDC) administered by a Private Certifying Authority (PCA). See further info on this in The Process page.
Such available designs and models are great for:
Home office of art/craft studio
Short stay accommodation for visiting family
Additional income through such sharing economy sites like Airbnb
Teenage retreats
Man-cave
Parents retreat
Greater storage spaces
Workshops
Home business space; salon, design, architecture, drafting suite, etc
KEY FEATURES